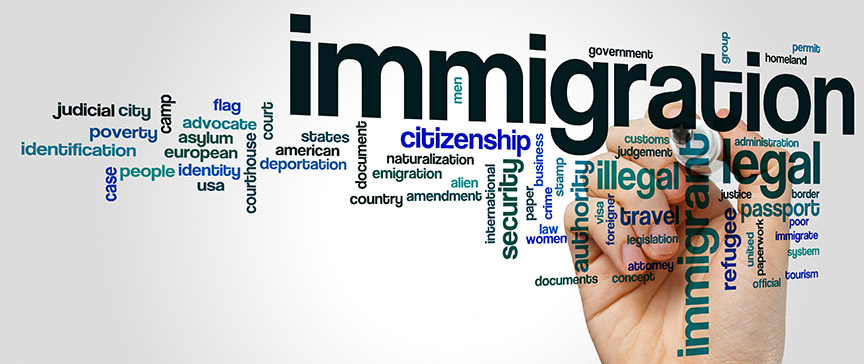 Deportation and Removal Defense
If you or a member of your family has been scheduled for a deportation or removal hearing, your attorney will need to understand the most effective strategies to successfully fight removal. We understand that many immigrants to the United States don't have an option to return to their home country. We make sure that every piece of evidence and legal strategy is part of your removal defense. Unlike many immigration law firms, our attorneys have the experience and skills to handle the toughest deportation and removal appeals cases.  We have successfully handled many different types of cases, including those involving criminal convictions, asylum, and contested marriage cases which require fraud waivers before the immigration judge.
Deportation and removal takes place before an immigration judge in U.S. Immigration Court.  In Pennsylvania, there are two primary detention centers where immigrants are sent from all parts of the United States.  Maturano and Associates has a proven record of preparing successful removal defense cases for people whose cases are before judges at all locations.  Appeals to the Board of Immigration Appeals (BIA) and federal courts are sometimes necessary to obtain relief for our clients and we have a long track record of success for such appeals.
What is a Removal Proceeding?
Removal proceedings, whether based on inadmissibility or deportability, affect the ability of a person to remain in the United States. Deportation affects people who are already in the United States, either legally or illegally, by forcing them to leave. Grounds of inadmissibility, by contrast, prohibit a person from entering the United States in the first place.
Immigration violations, as well as criminal convictions, can result in deportation, ineligibility for relief from removal, and being barred from naturalization. Deportation and exclusion proceedings have been combined into a single proceeding called a "removal" proceeding.
There are six broad categories or grounds for deportation.  They include:
Entering the country without proper authority.
Status violators who violate the terms of their admission or work without permission.
Persons with a broad range of criminal convictions.
Persons who are members of certain prohibited organizations.
Certain people who become public charges within five years of entering the U.S.
People whose asylum applications have been denied or referred to an Immigration Judge.
Put an Experienced Lawyer on Your Side!
Whether your case involves family based immigration, labor immigration, deportation, waivers, consular processing or appeals, put Maturano & Associates to work for you.  Maturano and Associates have been helping clients in immigration for over for over 20 years. We have a long history of strategizing very complicated cases.
Our team at Maturano and Associates has years of firsthand experience handling immigration matters and assists clients across the world. Contact our experienced immigration lawyers today at 610-313-3120 or fill out our contact form for creative solutions to your complex immigration problems.